ALIS
Awesome Leaders Interview Series
Gabriel Masfurroll Lacambra - USP Hospitals
Gabriel Masfurroll - USP Hospitals
Gabriel Masfurroll LacambraI could start this intro by writing an extensive and incredible description on Gabriel Masfurroll's successful career as a healthcare executive and a philanthropist but ...
If someone asked me who is Gabriel Masfurroll, I would say he is a charismatic pioneer that cares about his people. He is committed, passionate and kind with his time and never has a no for a novel cause. He is an athlete and sports lover, his energy has never fade out a bit. His empathy lets him see through people...and I will say that the people who know him are very lucky to have him in their lives.
Here are his answers:
WHAT ARE THE KEY FACTORS THAT WORKED WELL IN YOUR CAREER …
In the beginning my drive was necessity. I had to start from below zero since my family's business went bankrupt due to a recession in the textile business. The survival instinct kicked in. I'm also a very positive and passionate person by nature, so far it has worked well for me.
WHICH MISTAKES HELPED YOU GROW PERSONALLY AND PROFESSIONALLY?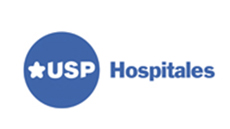 USP Hospitals, the venture of his lifetime "Each negative side has its own positive. I have taken many decisions by heart because I'm a very passionate and intuitive guy and sometimes I should have been less intuitive and more analytic"
When it's time to hire people I never use headhunters or agents. Around 60% of the time it has worked awesomely, 20% worked 'ok' and the last 20% were important mistakes. It made me more detailed oriented and analytical although I ask for advice from people that are better than me in this field when it comes to pick partners and new projects. But passion is an irreplaceable drive.
Another mistake is feeling too good when things have been working well in my end. After a while we tend to believe that we can turn into gold everything we touch and that's a big mistake. We have to be focused on what we are good at.
He is currently Chairman & investor at Clinica Tres torres Now that I frequently talk to many entrepreneurs I let myself being carried away by the passion and I feel that I should learn to say 'no' more often. I am so lucky that my wife is so supportive. She trusted me always and never said no respect my passion for entrepreneurship. Also she is always giving me "the touch" of reflection respect my projects. Also our son and daughter , Gaby and Paola, "came on board" some years ago and we share, discuss and take decisions together. We are a team and I'm so proud of this.
IF YOU HAD A MAGIC WAND WHAT WOULD YOU FIX?
Founder and chairman of Alex Fundation I would love to turn greed, jealousy and big egos into generosity and solidarity. I don't want it to sound like a cheesy answer. We need to be kind and give a chance to the people who are worth it but we must not confuse generosity and solidarity with charity. Unfortunately, there's people who don't deserve it. I have been involved with many philanthropic endeavors and learnt that we don't have to help people who doesn't value it, it's a waste of energy. They need to be educated first. Education, good education for all, it is crucial for a country , for the whole world. We need to invest in this sector. The world needs talented people but also we need people oriented in human values and human necessities...
Referring to business, I'd like to boost the reputation of entrepreneurs in Spain. Small and medium businesses are the ones sustaining the economy and yet part of the society mistakenly relates entrepreneurs to exploiters. I don't think they are recognized accordingly, they take risks and spent resources and energy to create wealth for everyone. We need to value and incentivize talent. Twenty years from now, the world will be very different, depending on the steps we take today it will affect the world tomorrow for good or bad.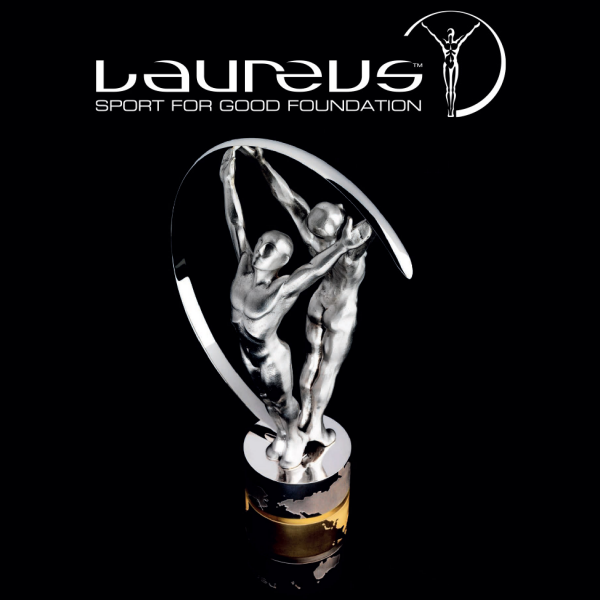 Chairman of Laureus Spain
IF COULD LEARN ANYTHING IN 1MIN AND BECOME AN EXPERT IN THAT FIELD WHAT WOULD IT BE?
I'd love to play Piano. Although I have never been skilled with musical instruments, piano has always been a pleasure to listen. It relaxes me. I always admired my wife's grandparent, he could play really well and I enjoyed every note coming out from that instrument while I was listening. I would also like to write better.
DARE TO PREDICT OR IDENTIFY A TURNING POINT IN YOUR INDUSTRY.
There's a clear emergent economy based in technology, also in the Healthcare industry. It's pushing hard but it will never substitute completely the old economy. What I mean by that is that we are living in a technological transition but the young entrepreneurs need to understand more things besides technology, they need to experience people, be wiser, mature and then combine this knowledge with their technological capabilities, this will be a must to transition to a better economy, especially in healthcare.
President of Wings4business
CAN YOU SHARE A TRUTH THAT MOST OF PEOPLE WOULD NOT AGREE ON?
BooksWe are living in a world full of paradoxes. The biggest one is that humankind has never been more connected than today and yet we are so uncommunicated. We stopped talking and looking eye to eye. We are lacking of real human contact. We rely so much in technology that is worrying. We don't even call that much. To exemplify, last week there was a conflict that required an executive meeting, although they told me that I could video-conference the meeting I insisted in attending live. I took the flight to Germany and the situation was solved much more effectively. It happens not just in business but in families as well. There's no substitute for real human to human communication.
Advisor
Advisor
Advisor
Chairman of the Board of Trustees
Entrepreneur in Residence
MISCELLANEOUS
If you want to know more about Gabriel and his endeavors feel free to follow him via Twitter, Instagram, Blog, website or Facebook





David Tomás - Cyberclick Group
David Tomás - Cyberclick
David Tomás is Cofounder and CEO of Cyberclick Group, entrepreneur, business angel and mentor and still manages to read around 100 books a year! He loves to talk about what the best companies do to grow, the evolution of advertising, online marketing, corporate culture and how to create the best company in the world to work. That's why he is the author of a marvelous book called "La empresa más feliz (The happiest company)" available in Spanish today. It's sure that someday will have an English version so more people can enjoy this gem.
Here are his answers:
WHAT ARE THE KEY FACTORS THAT WORKED WELL IN YOUR CAREER …
"The key factor that has worked well in my career it's no doubt the ability to learn. I keep on learning everything that I can. Whatever catches my attention and curiosity, I start reading books about it and can't stop. I'm at 100 books per year rate."
"In our world, If we don't keep enhancing our knowledge, we can become obsolete. Everyone has the capacity to learn what they really like and feel motivated for. For instance, lately I have been interested in ecommerce and I've consumed as many book about the topic as i could."
WHICH MISTAKES HELPED YOU GROW PERSONALLY AND PROFESSIONALLY?
"I have committed many mistakes in my career but one to highlight would be about hiring. Hiring the right people is a very difficult task but it's the foundry to become a successful company. We had a hard time at the beginning and took longer than expected to get it right. Once you know how to identify the right person, everything else runs smoother."
IF YOU HAD A MAGIC WAND WHAT WOULD YOU FIX?
"I would fix how we see and approach our jobs. It's so sad to see how many people live in semi-depression on Sunday afternoon just by thinking that they must go to work on Mondays. There are even statistics that show how heart attacks spike on Monday mornings and that's very sad and extreme."
"I'd love the people to have meaningful lives, eager to wake up on Mondays because they love what they do. If you think about it, we are going to spend most of our life doing our job, if you enjoy it, things would be very different. Today, the majority of companies have skilled workers but the cultures don't facilitate listening or appreciating those workers and that may cause their alienation. "
IF COULD LEARN ANYTHING IN 1MIN AND BECOME AN EXPERT IN THAT FIELD WHAT WOULD IT BE?
"I'd love to learn as many languages as possible and be able to speak fluently. That includes programming languages too. Making most out of all the data being generated nowadays and knowing how to deal with data properly would increase our knowledge in a huge way."
DARE TO PREDICT OR IDENTIFY A TURNING POINT IN YOUR INDUSTRY.
"Marketing is clearly changing to a more technical skilled science. Someone said that marketing managers know that the 50% of their advertising budget works well, the problem is that they don't know which 50%. We are moving towards solving this question. "
"There's a huge volume of data, and the industry needs more technical profiles that can extract value from it. Industries like tourism, banking, insurance,...are becoming aware but there are some industries like consumer goods that still have a long way to go. Putting it in perspective, in the 50'-60's TV helped building great brands. Today, great brands will be made thanks to understanding and managing data properly. Whoever doesn't know how to interpret it, will be out of the game."
CAN YOU SHARE A TRUTH THAT MOST OF PEOPLE WOULD NOT AGREE ON?
"I still believe that most of managers don't really have a good grasp on how important people are in their teams. They are normally caught in the day to day tasks and don't prioritize people. "
Leandro Margulis - Quixey
Leandro Margulis - Quixey
I had the chance to meet Leandro at the MWC'16 in Barcelona last February. He was very kind with his time as he accepted to answer my questions for ALIS.
Leandro Margulis is the Director of Global Strategic Partnerships at Quixey. Prior to that, Leandro opened and grew the Impulsa Business Accelerator California office, helping small and medium companies with market entry and revenue growth. Leandro also worked as a Senior Consultant with Deloitte Consulting, where he coordinated international project management efforts and executive relationships between the United States and Eastern Europe. He then worked in the Strategy & Operations practice in Corporate Development / M&A, due diligence and post-merger integration in the United States and emerging markets.
WHAT ARE THE KEY FACTORS THAT WORKED WELL IN YOUR CAREER?
What has worked really well is to focus as much as possible, while rapidly change the aim when needed. Coming from an engineering background, I apply this rapid iteration process and has worked well for me so far.
WHICH MISTAKES HAVE HELPED YOU GROW PERSONALLY AND PROFESSIONALLY?
When I was younger I thought I knew it all, now I know that I was a bit arrogant, (but I had a reputation to maintain as an Argentinian, haha).
Now I have to listen better and read between the lines. Before I didn't realized how important certain subjects I studied in Business School were. I took organizational behavior, personal dynamics course while at Yale SOM. Those courses turned out to be much more important than I would have expected in the beginning of my career.
IF YOU HAD A MAGIC WAND, WHAT WOULD YOU FIX AT WORK OR IN YOUR DAYLIFE?
The fact is that we learn from our mistakes. I'd use the magic wand to make sure I can learn faster and limit the downside of the consequences, but not fix anything. Those mistakes are the ones that help you grow and learn.
IF YOU COULD LEARN ANYTHING IN 5MIN AND BECOME AN EXPERT IN THAT FIELD, WHAT WOULD IT BE?
I have a Computer Science background, but I haven't coded in over 10 years. I'd love to learn about the latest programing languages and compatibility standards related to Internet of things connected cars and devices.
DARE TO PREDICT OR IDENTIFY A TURNING POINT IN YOUR INDUSTRY.
If you look at MWC'16, we have over 7 years of smartphone industry as we know it and it's maturing and becoming a saturated market, even though it will continue to grow in emerging markets.
I think we are going to see more over the top software services and a lot more innovation in software than hardware. Hardware is still going to get better, but we are going to see more innovation in software use cases and applications, even more that what we've seen so far.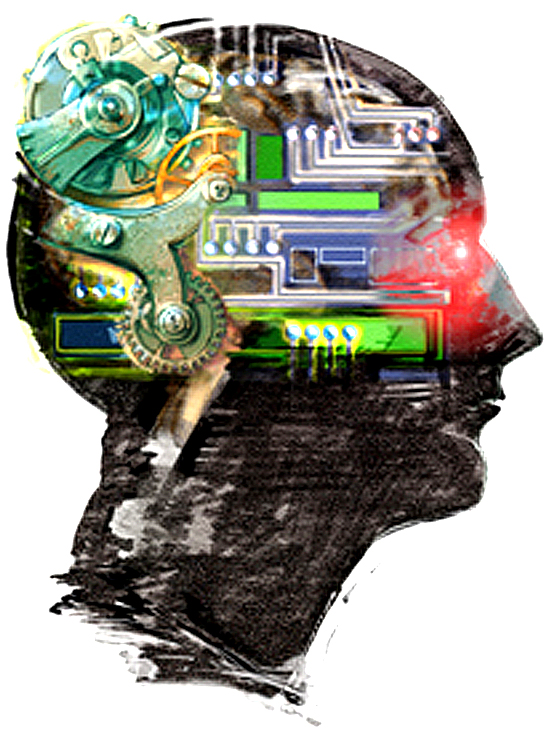 HOW DO YOU SEE EVOLVING DEEP LEARNING AI,...
Some of the software interfaces that we see today are going to look very similar, but the backend that powers it is going to become much more capable.
The phone is going to be much more than a remote control for your life. It has the potential to record your actions and help you shape your behavior, which will be very useful for your health, for instance.
DO YOU THINK THAT THIS AI TREND MAY IMPAIR OUR CAPACITY TO THINK, AS HUMANS, AT SOME LEVEL?
Yes and No. On one hand, yes, we are becoming more addicted to technology and makes our attention span to be shorter. On the other hand, we have more "free cycles in our CPUs" (referring to our human brains) to think about other things.
We have to be careful to not become addicted, that's why I don't use a smartwatch right now, I used it for a while but it became all the things that I hate in the phone, many alerts and diversions. I want to use it when I need and want to but not as a constant diversion.
CAN YOU SHARE A TRUTH THAT MOST OF PEOPLE WOULD NOT AGREE ON?
I tell you something that is very common in Spain and Latin America. We don't really take much in consideration the real concept of luck. For instance, whenever someone observes the success of others, they tend to say "Oh you are so lucky".
I always keep in my mind the phrase: Luck it's when preparation meets opportunity
You need to be prepared to take advantage of the opportunities to be lucky. Prepare for luck so you can take advantage of luck. I don't think there's such thing as pure luck.
Pablo Pantaleoni - Medtep
Pablo Pantaleoni - Medtep
Pablo Pantaleoni is part of a super team making Digital Health more efficient. He co-founded Medtep with his friend and colleague, Jacob Suñol. Medtep focuses on disease prevention through monitoring life habits by aggregating and merging any kind of data from apps, devices, sensors,... all important information can be given in a comprehensible way to any patient through a healthcare professional. This way patients learn more about their treatments and understand they are jointly responsible of their own health and welfare.
Pablo has been pretty active since a young age, if there are any traits that are common among entrepreneurs those might be a high level of activity and curiosity, he had plenty of both since the very beginning. An internship before graduation in a local Real State Company opened an opportunity to create "Apartyment" with his boss at the time. He was responsible for the expansion of the business and created successfully an European network. Unlike the stories we always hear from dropout successful entrepreneurs, he decided to continue studying until graduation. Then went back to work in finance for a few months until Jacob convinced him to join his next adventure in 2011.
"It actually started as a part-time job until we joined forces full-time ending 2011"
I SEE YOU HAVE A VARIETY OF INVESTORS FROM DIFFERENT COUNTRIES. HOW ARE THEY DIFFERENT?
"They actually have shared interests and requirements. They all like to be close to entrepreneurs and want to be in markets that they understand and have some experience. When it comes to investments trying to limit risks is key to manage successful funds. The main difference is that investors in US tend to go all the way if they believe in the team, and the market while other investors are more reluctant to go all in since the beginning. "
DARE TO PREDICT OR IDENTIFY A TURNING POINT IN YOUR INDUSTRY.
"There are three big segments that have the potential to make important breakthroughs. That's bio, wearables and digital healthcare. I believe the industry is going to be more outcome oriented."
"As technologies advance and more players get in, the focus will be on the outcomes for patients and how to improve their lives efficiently more than anything else".
"In our case (digital healthcare) not having to deal with FDA approvals, unlike Bio and wearables, helps to advance quicker. Nevertheless it's a heavily regulated industry due the nature of sensible data. I have to give props to Jacob, the very bright mastermind and talented co-founder, that put so much work in order to meet all the requirements when launching all medtep products."
WHAT ARE THE KEY FACTORS THAT WORKED WELL IN YOUR CAREER …
"I have been very lucky to be surrounded by people smarter than me and complimenting my skills. Also being transparent and honest has made the journey much more enjoyable and I'm sure it will help in the long term as well."
WHICH MISTAKES HELPED YOU GROW PERSONALLY AND PROFESSIONALLY?
"Although I'm ambitious, not greedy. I have learnt that we should have tried to internationalize before which means: Think big from the beginning."
Running a company can also take long hours and stressful days. Having lived through some experiences I know how to manage stress better and balance life in a healthier way.
IS THERE ANY GREAT MENTORS YOU HAD OR SOMEONE KEY YOU WANT TO THANK?
"Jacob Suñe! My very brilliant co-founder and the genius mind behind Medtep. It's been great sharing with him all this experiences so far. My Mom has also impacted me very much. After all she says I'm her product. Clara, my partner, after 6 years has supported me 100% and that's a key factor to stay sane during tough moments. I wouldn't be here if it wasn't for each one of them. Thank you!"
IF YOU HAD A MAGIC WAND WHAT WOULD YOU FIX AT WORK OR IN YOUR DAYLIFE?
"I would get rid of egos, they limit professional and personal growth, I noticed that we achieve so much more if we let egos aside."
IF YOU COULD LEARN ANYTHING IN 5MIN AND BECOME AN EXPERT IN THAT FIELD, WHAT WOULD IT BE?
"I trust Jacob 100% but I'd love to learn more about tech and coding."
CAN YOU SHARE A TRUTH THAT MOST OF PEOPLE WOULD NOT AGREE ON?
"I don't think people is aware of their learning capabilities. We tend to frame people by their background when they are capable of so much more if they are willing to push limits. Our capacity is way further from where we think is the limit. Our education system is not properly structured to empower the full capacity of the people. "
Ed Fernandez - Naiss.io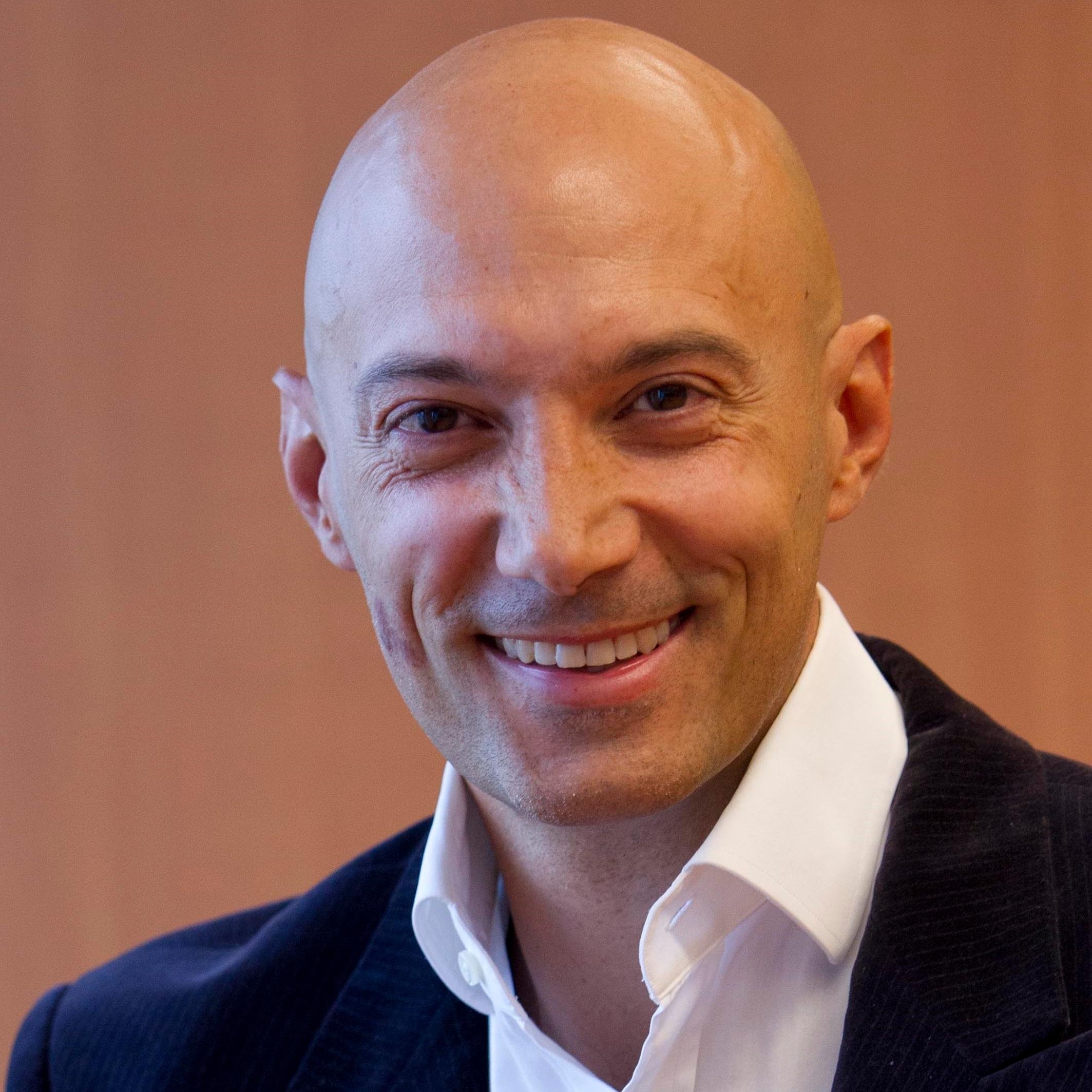 Despite his busy schedule, Ed has been so kind with his time and knowledge. He is a seasoned mobile industry veteran with more than two decades of experience combined. Now, Partner & Co-founder of Naiss.io, a venture capital boutique in Palo Alto, focusing on technology based startups and early stage companies, preparing them for M&A and IPO in alternative markets. As a VC practitioner he started in 2012 as investor and venture partner in a $10MM Start Up venture fund with 12 companies in portfolio. He is board observer & advisor to some of them.
Ed's first computer was a Commodore 64 back in the 80s, a 64Kb RAM machine running on a 1 MHz CPU. Avid assembler programmer he became an amateur hacker at that time.
"In the corporate world and in my latest tenure I worked as VP for BlackBerry. Joined BlackBerry back in 2007, overseeing SouthWest territories in EMEA. Moved to US to head LATAM north markets in my last assignment. Previously, I spent 9 years at Nokia with different roles in sales, marketing & business development. Received Nokia Circle of Excellence award back in 2005."
Ed is currently living in Palo Alto with his family. He is mission driven, and a parallel multitasker with nerd traits: curious, self-made, resilient, highly functional and finisher of Madrid's marathon.
"I like ideas. I like shaping them, building and architecting around them, turning them into practical businesses, and helping others to grow or improve their businesses to make an impact (no matter at what scale)."
WHAT ARE THE KEY FACTORS THAT WORKED WELL IN YOUR CAREER?
Hard work, resilience and self-esteem combined with everyday learning and a true desire to be better, do better and improve in anything you do no matter at what scale. The other key factor is people, surrounding yourself of better-than-yourself people in all fronts: colleagues, partners, investors or even customers, and help them to grow collectively as you develop.
WHICH MISTAKES HELPED YOU GROW PERSONALLY?AND PROFESSIONALLY?
There is no true action or enterprise growth without mistakes, personal growth comes from realizing those mistakes, being self-aware of weaknesses and taking the necessary actions to correct them or overcome them. Personally, I guess I regret selfish decisions made at a younger age when I gave in to social pressure/trends or denied my own personality to blend in, also took short term decisions based on personal interests only. With age and time comes the realization of those mistakes. Professionally as well, failure to discern long term strategies, understand the big picture and your true value and role in it is probably the most important lesson. Finding yourself, being self-aware and redirecting focusing your career and work towards what you like, sounds as a cliche but is definitively the right thing to do.
IF YOU HAD A MAGIC WAND WHAT WOULD YOU FIX?
I would have started my own business sooner and I would have started investing in other companies and other people also much sooner. I also would have invested my learning and studying years in a different way.
IF YOU COULD LEARN ANYTHING IN 5MIN AND BECOME AN EXPERT IN SOME FIELD WHAT WOULD IT BE?
Deep machine learning and/or cognitive science
DARE TO PREDICT OR IDENTIFY A TURNING POINT IN YOUR INDUSTRY.
There is not one but many in the technology space, I would highlight artificial intelligence as it has an impact in every other category or business vertical. In the venture capital world, exciting times ahead thanks to new technology enablers, I am keen to expect new startup unicorns coming from emerging markets vs other mature regions. Long term, the rise of the 4th sector of the economy (non profit and social enterprises) may enable a complete new economy system based on altruism vs self-interest.
CAN YOU SHARE A TRUTH THAT MOST OF PEOPLE WOULD NOT AGREE ON?
Money doesn't bring happiness and this is a scientifically proven fact.
You can follow Ed in Twitter @efernandez
Jose Antonio Ildefonso - FirstV1sion
Jose Antonio Ildefonso - FirstV1sion
I had the chance to meet Jose Antonio last year at the "Barcelona Loves Entrepreneurs" event. He's is the kind of entrepreneur everyone want to meet; doesn't hide anything, just transparent, kind with his time, creative and bold as he comes.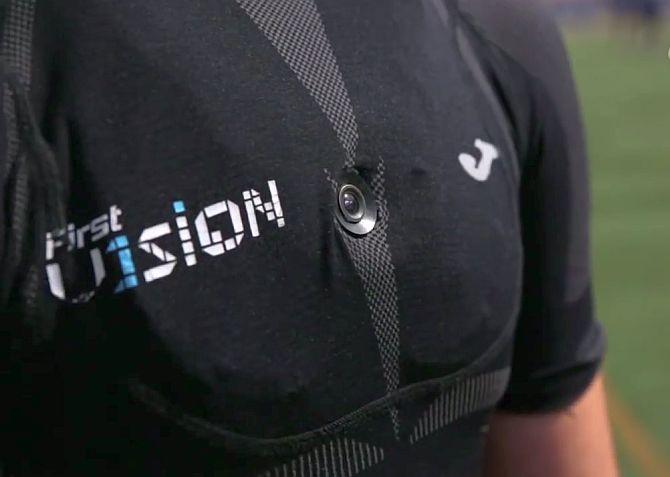 He is a living prove that there's life after unemployment in a down economy:
-"I was basically playing with the idea of a T-shirt embedded camera."
Thanks to the recession, and being let go from his previous company. It created the opportunity to focus on his idea. His background is the creative type, non-technical which has obvious limitations to develop a hardware product. Despite the barriers ahead of him, he pushed during 10 months of research and prepared for filing a patent. Then Guillermo Marqueta, Director of Inlea Foundation at the time, offered him to introduce the perfect match to make another push to his project.
-"This way I met with my co-founder, Roger Antunez. A very bright guy, with business experience and technical background. Many good and thrilling things have happened since then. Seems like a long time when we were trying to balance product development and engineering with communication and creativity. I'm the go out kind of guy, I need to keep things interesting and moving but I'm aware that developing complex hardware products requires time to research and build."
And the effort paid off. They are a recognized company in the sports broadcasting industry winning international electronic wearable contests. The readers of this post might know two of the partners, Andrés Iniesta, FCB professional soccer player and Serge Ibaka, NBA player at Oklahoma City Thunder. Not too shabby, right?.
As all great startups, they had their failures as well. What could go wrong if they want to crowdfund with a great product and two worldwide known athletes as partners? Jose Antonio can tell:
-"There's still lack of education in Spain about crowdfunding"
Despite raising 5 figures they weren't able to reach the sixth one. The amount they reached was below required.
- "That failure has made us more frugal and we have sharpen our abilities this way."
Building a hardware product is extremely expensive for a startup, it's much more capital intensive than a software company.
- "I've transported many parts and components over thousands of kilometers with my motorcycle. You have to be ready to do anything. It is exhausting in many ways. You have also to be careful and know very well what's the value you are adding to the team. As the company grows, you start to assume more responsibilities and this can dilute the value you are adding as there's no time to do everything. Trying to focus on what you are good and balancing other responsibilities is key and very tough, you have to be very witty to do more with less".
After all the struggles they are working with international associations. Basketball Euroleague, ASOBAL (Handball) in Spain, Europe, and many things I'm not able to disclose as this post is edited but I'm sure it will blow your mind once it comes out if you are a sports fan.
Even top companies in the industry have approached FirstV1sion to learn from them.
- "We are the perfect product in our category. Big companies might have all the resources in the world but one thing is clear. They need to have the focus and flexibility we had in order to get where we are today and for big corporations this is difficult. It's like riding a transatlantic vs a speedboat, the former is unstoppable going in one direction, the speedboat makes turns and adapts very quickly".
IF YOU HAD A MAGIC WAND WHAT WOULD YOU FIX?
"I would erase all fear within me and my team. Many times we fear in excess under uncertain conditions"
IF YOU COULD LEARN ANYTHING IN 5MIN AND BECOME AN EXPERT IN SOME FIELD WHAT WOULD IT BE?
"I'd like my English to be perfect. I'm detailed oriented when it comes to communication and I'd love to know it all."
DARE TO PREDICT OR IDENTIFY A TURNING POINT IN YOUR INDUSTRY.
"The audience will be their own producers in the broadcasting sports events industry. They will choose what cameras and perspectives they want to choose and the stats they want to know real-time."
CAN YOU SHARE A TRUTH THAT MOST OF PEOPLE WOULD NOT AGREE ON?
"The next revolution won't be ideological but technological. We tend to blame all the problems to politicians but the root is much deeper, it's in the culture. Technology is going to change that by empowering transparency and abundance"